Your way of doing business
NeosCRM is our take on how a state-of-the-art CRM solution should be and it all was crafted from the ground up by our team.

It was built using cutting edge technologies to ensure we stay in front of the pack and that we have the best possible performance.

NeosCRM will help you organize, automate, and synchronize sales, marketing, customer service, and technical support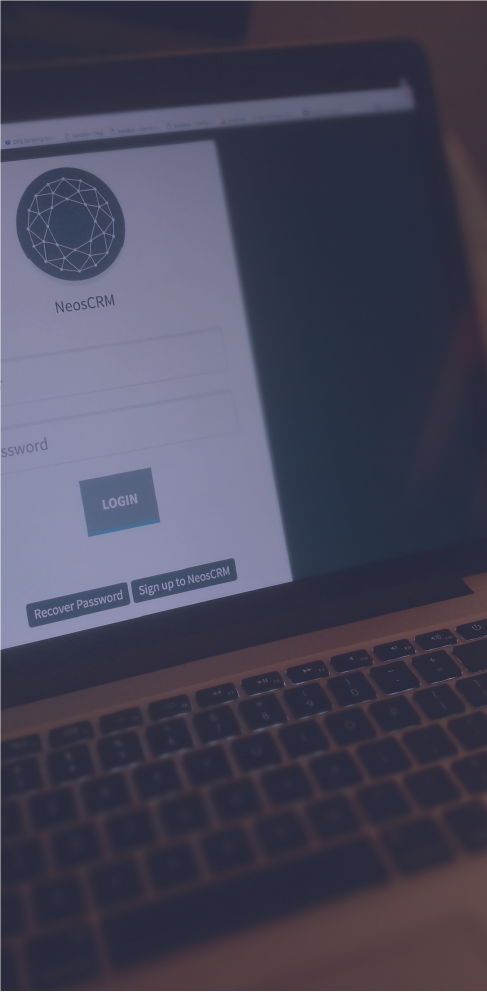 Accomplish more,
every day, everywhere
Cloud Powered
NeosCRM only needs a browser to function without the need to install any software on your computer.
Optimized for all Devices
NeosCRM was designed to adapt its content based on the device from which it was accessed, meaning that you can access and easily see and use the tool from any tablet or smartphone without the need to zoom. The power is at your fingertips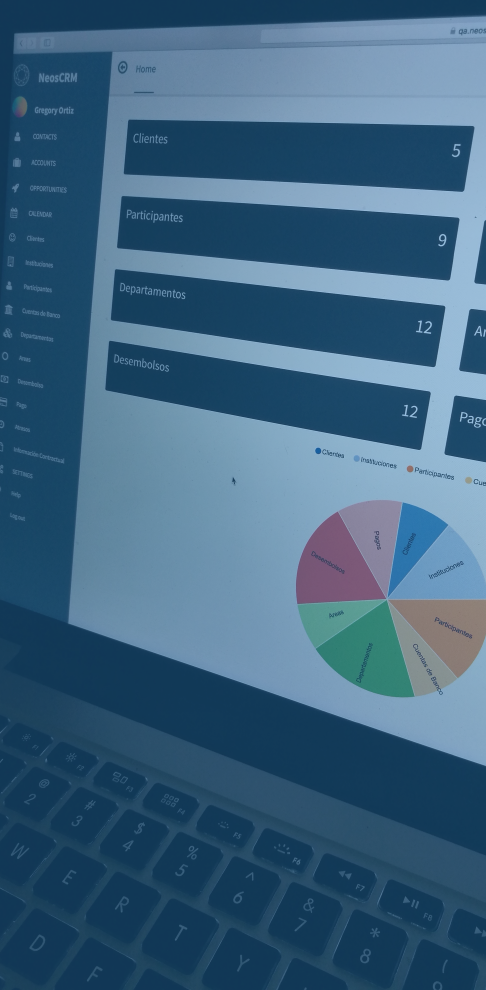 Simple design
yet useful and feature rich.
Horsepower
NeosCRM runs using cutting edge technology that delivers unparalleled performance by today and tomorrow standards namely Angular-JS and Node-JS Frameworks
Integration Friendy
NeosCRM offers an ample of API's that allows seamless communication between other systems effortlessly and a rich documentation that empowers developers to modify the system as desired
Fully Customizable
NeosCRM was conceived with customization in mind and our engineers delivered. We can fully customize NeosCRM to your liking creating modules that will expand the capabilities of the system
Easy to use
The most important part of every software is that the users actually use it. To achieve this NeosCRM was designed to be simple yet useful and feature rich